COVID-19 NOTICE
The Northern Rivers Pilates studio located at 100 Magellan Street on the corner of Keen Street in Lismore NSW will be closed from Tuesday, 24 March 2020 until further notice. Please check out other possible online training options below.
MORE INFO
VIDEO TRAINING
To the many of you who have pre-paid sessions … We would sincerely appreciate you trusting us to re open and we will honour your sessions when we do. In the meantime, we encourage you to purchase our online mat classes, which will keep you moving daily and every little bit will help us stay afloat.
We will be offering private individualised programs for you according to what equipment you have. If this is something you would like to do please let us know. This will help keep the girls remain employed if possible. All the payments will go to them personally.
Stay in touch with us, let us know how you are feeling, let us know if we can help you and let's stay positive. We are so grateful you are all in our lives and I will be individually contacting you.
Lots of love Kimberley and the Team
Pilates programs
At Northern Rivers Pilates studio in Lismore, we offer:
One-on-one private Pilates training
Group and semi-private Pilates sessions
Pilates for Wellbeing 10-week online video training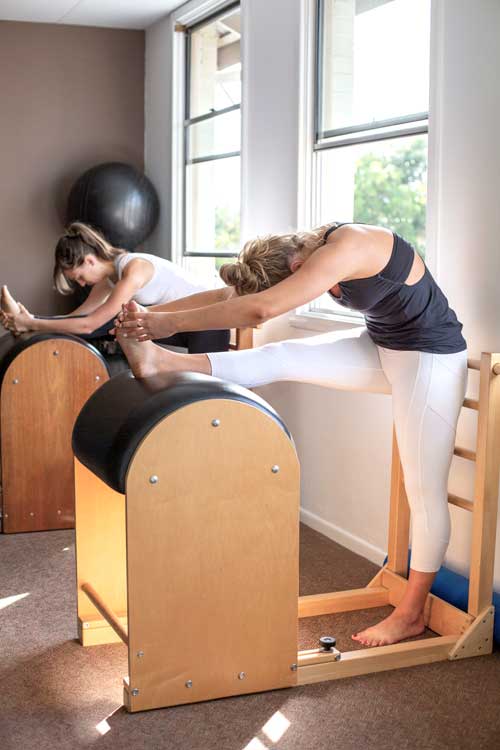 Certified Pilates Instructor
Kimberley Garlick completed her first Pilates certification in 1997 and has undergone many certifications under various pilates bodies including the Polestar certifications and Diploma.  Kimberley was an international motivational speaker for Unlimited Potential whilst teaching Pilates and running her own nutrition business.
Polestar educator
Kimberley Garlick has been an educator for Polestar Pilates since 2004 and had a successful Pilates studio in Frenchs Forest/Sydney.  Kimberley now lives in Northern NSW / Byron Hinterland and has a busy country studio in Lismore / Northern Rivers Pilates.  Kimberley continues to teach Ballet and Present both in Australia and overseas
Extensive Pilates experience
Kimberley's first experience with Pilates was when she was 15 studying full time ballet. After a shortened career due to lower limb injury she went on to study sports science and nutrition and has always continued her education in various modalities from bioenergetics, massage, Myer Briggs personality profiling, personal trainer, group fitness classes, yoga and more. More info on our team here.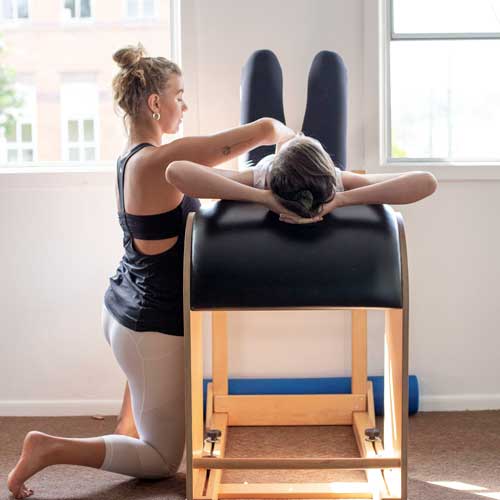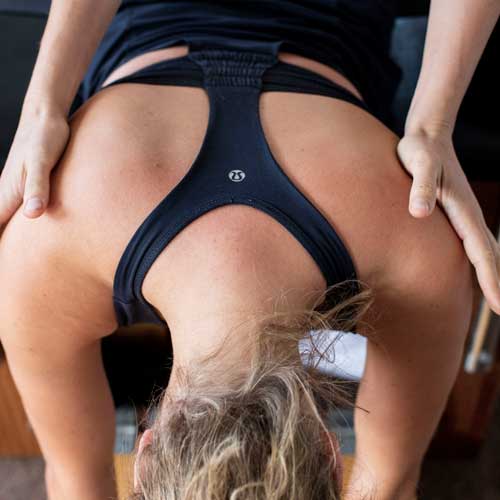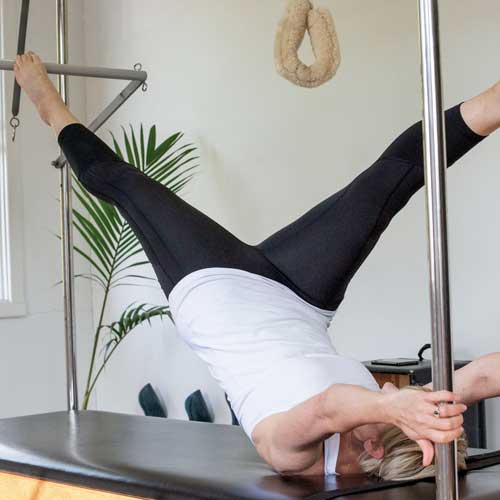 What clients say about us
Kimberley's work as a Pilates instructor has changed my life. My body is now the strongest and well balanced it has ever been. I never knew I could feel so good in my own skin. Thank you Kimberley!
After suffering a back injury, I was referred to Northern Rivers Pilates. The care, professionalism, patience and understanding of Kimberley has allowed me to understand and learn the Pilates moves. Kimberley has a great skill in being able to describe how to complete the Pilates moves correctly. I'm now being able to manage my back injury without having to medicate myself for pain.
Hands down- Kimberley's unique ability to move your body is unmatched. She is an intelligent and innovative instructor that I continue to have the pleasure of learning from. I am yet to meet someone that can move me in the ways Kimberley does!
What is Pilates?
Developed in the 1920's by the legendary physical trainer, Joseph H. Pilates, the Pilates Method is a series of approximately 500 exercises across a wide range of specially designed exercise equipment, used for Fitness Pilates and Rehabilitation Pilates.
There are three components to the Pilates Method: The principles, the exercises and the equipment. The principles are the foundation of strong and effective movement. Pilates participants will benefit from this unique form of exercise, not only in class, but in life. Adopt these principles in general living and reap the rewards. Pilates offers peak physical conditioning working from the inside out.
To fully benefit from the Pilates method, you must learn to flow from one movement to the next, building stamina and cardiovascular fitness with the following basic exercise regime: centering, alignment, breathing, control, precision and flowing movement.
Click here for answers to the most frequently asked questions about Pilates.
CONTACT US
Our Pilates studio is open 6 days a week
Monday to Saturday
from 6:00 AM to 7:30 PM
NORTHERN RIVERS PILATES
100 Magellan Street (corner Keen Street)
Lismore NSW 2480
(02) 6622 0057